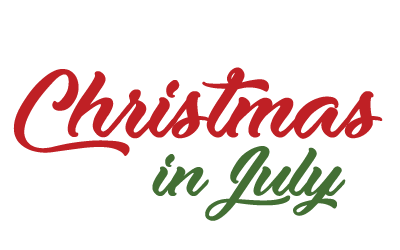 Join us on Monday, July 19, 2021 and Make a Difference in the Life of a Child
Christmas in July is our only fundraiser of the year and your participation makes sure that thousands of children are touched by the love of Jesus through our organization. $0.93 of each dollar raised supports our programming from tutoring to summer bible camps to Christmas gifts and more.
We will hold the event at the Packard Proving Grounds in Shelby Township on July 19th with a VIP reception starting at 6:00 pm and General Admission opening at 7:00 pm. Tickets are limited and can be purchased below.
Join us for a fun evening that includes:
Dinner | Drinks | Auction | Wine Pull | Entertainment | And More
Have questions? Check out our FAQ or email info@giftsforallgodschildren.org
Ways to Support Gifts For All God's Children
Join us at the Packard Proving Grounds Historic Site
The Packard Proving Grounds historic site is located at 49965 Van Dyke Avenue in Shelby Township.
This lovely 17-acre historic site is on the National Registry of Historic Places and features vintage 1928 buildings designed by Albert Kahn for the Packard Motor Car Company.
Don't miss this opportunity to see this great facility while making a difference in the lives of children in our area.
Buy your tickets before they are gone!
Thank you to our sponsors!


Thank you to our Auction Donors
Achatz Pie Company
Adriana Trigiani
Auto Zone
Berroco Yarn
Bonefish Grill
Bryan Anthony Jewelry
ByyourBed
Carmine's Kitchen
Clothworks
Connecting Threads
Cost Plus Wine Shop
Costco
Debbie Anderson
Debbie Macomber
Dillman & Upton
Doris Robbins
Dripping Spring Distilling
El Charro's Restaurant
Fat Quarters
First Watch
Frankenmuth River Tours
Grand Traverse Pie Company
Hey Grill Hey
Honey Baked Ham
Indianwood Golf and Country Club
Jerry and Patti Jacques
Jersey Mike's
Jim and Candice Schwark
Judy Drompp
Karen McClelland
Kathy Buckingham
Kendra Scott Jewelry
Laura Reynolds
Lifeboost Coffee
Lisa Wingate
LovePop
Lowe's
Maple Cove Bed & Breakfast
Marie Schwartz
Marsha Bauer
Meadowbrook
Meijer
Michigan Awesome
Mike Lawson, Author
Morris Kitchen
Myron Lick
Nino's
No Bake Cookie
Onyx
Opera House
O'Reilly Auto
Park West Gallery
Pet Smart
Proverbs 31
Quilt Mania
Raeann Kusch
Root 23
Royal Park Hotel
Saranoni.com
Season's 52
Sherwin Williams
Sophia Ziehm
Sycamore Hills Golf Club
Telly's Greenhouse
The King Family
Trendsetter Yarn
Webs Yarn Store
Whiskey Factory
Yardhouse
Frequently Asked Questions
Where does the money raised from this event go?
What are the COVID requirements for the event?
The Packard Proving Grounds is following CDC and guidelines from the Michigan Department of Health.
How will this year's event be different than the past?
We are focused on having a great event and this venue offers us a lot of options for socializing and connecting with each other. If you aren't comfortable yet with being in person or will be out of town, we understand and want you to be able to participate too. That's why we have a virtual option again this year. Our live-streamed video will provide you with updates about Gifts For All God's Children and some highlights from the past 18 months. 
Will the auction be online?
Yes. The auction will be online, but we will also have some select items only available to our in-person attendees. We encourage you to bid high, bid often and make a difference in the life of a child. The auction will open by July 12, 2021 and will close at the end of the event on July 19, 2021.
What is the VIP ticket?
This is new for 2021 and we are excited to offer a VIP ticket level that will provide those attendees with recognition on their name badge, early access to the event, premium seating, appetizers and an optional tour of the museum. VIP tickets are $125 each.
What time is the event?
The VIP event starts at 6:00 pm and general admission opens at 7:00 pm. The program will begin around 8:15 pm and the event will run until around 9:00 pm. 
Will Santa be there?
Yes! Santa is coming to town for Christmas in July!
Do I have to buy a hospitality box to join online?
No. You can attend the virtual event at no cost to you. The hospitality box is optional.