The Love For Others Society includes donors who have made cumulative gifts to Gifts For All God's Children that total $1,000 and above from 2015-present. Cumulative giving totals do not include in-kind gifts, event ticket/sponsorship or auction purchases.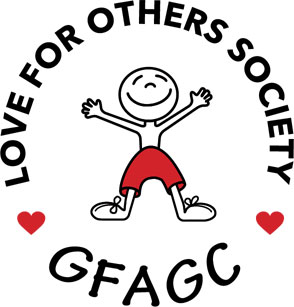 Circle of Love: $50,000 +
St. John Lutheran Church and School, Rochester
Faithful Friends: 25,000-$49,999
100 Women Who Care-Rochester
Faith Lutheran Church, Troy
Lutheran Women's Missionary League
Lutheran Women's Missionary League-MI District
Michigan District The Lutheran Church – Hearts for Jesus Campaign
Builders of Hope: $10,000-$24,999
Grace Lutheran Fellowship, Bruce Township
Mitchell Family Trust Fund of the Mt. Pleasant Area Community Foundation
Rochester Christian Church
Shepherd's Gate Lutheran Church, Shelby Township
Richard and Anita Shore-The Shore Family Charitable Gift Fund
Trinity Lutheran Church and School, Utica
Givers of Joy: $5,000-$9,999
100 Faithful Friends-Rochester
Crown of Life Lutheran Church, Rochester Hills
The Landino Family Charitable Fund
Dale and Janice Van Wulfen
Champions of Kindness: $1,000-$4,999
Ascension of Christ Lutheran Church, Beverly Hills
The Baker Family Giving Fund
The David and Sandra Beens Fund
Carlson Metal Products, Inc.
Christ Liberty Ministry, Eastpointe
Concordia Lutheran School, Redford
Covenant Helpers 803 of the Glis
Tracy and Bill Gottschalk
Journey Lutheran Church, Oxford
Legacy Consultants of Thrivent Financial
The Schneider Family Fund
Women in God's Service, Risen Christ Lutheran Church, Plymouth