Great news, Gifts For All God's Children won second place during the Troy Chamber Philanthropitch on March 9. Although we did not win the $500 prize, we are still incredibly thankful to everyone who showed up and voted.  
The Philanthropitch was a fantastic opportunity for Patti Jacques, Gifts For All God's Children's co-founder, to share our mission of supporting underserved youth.  
Did you miss the Philanthropitch and want to hear Patti's four-minute pitch about our ministry? Skip to 11:19 in the embedded video below to listen to her pitch. 
Congratulations to Grace Centers of Hope on receiving first place in the Philanthropitch!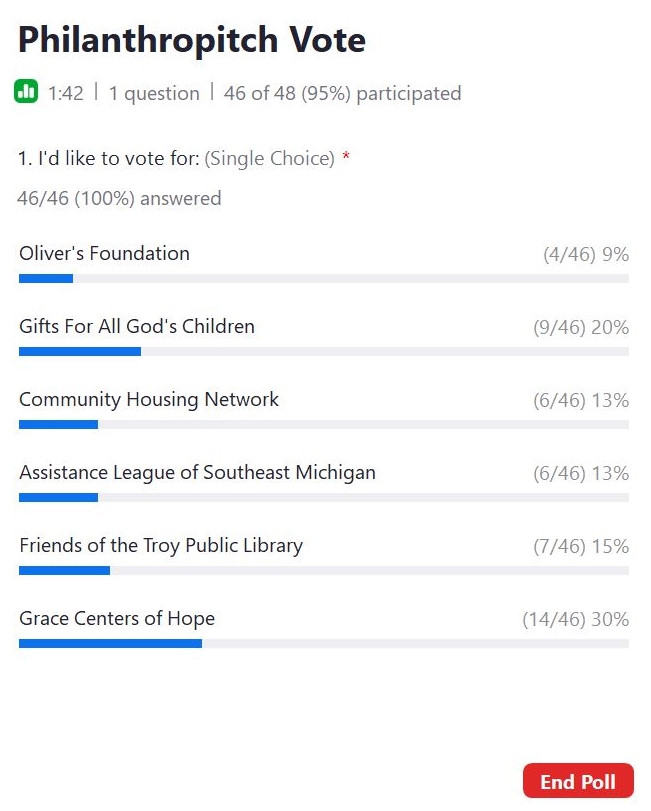 Are you interested in helping underserved youth in our community? Be sure to visit our Get Involved page—no matter what your God-given talents are, there is room for you to serve. Thank you for your continued support!